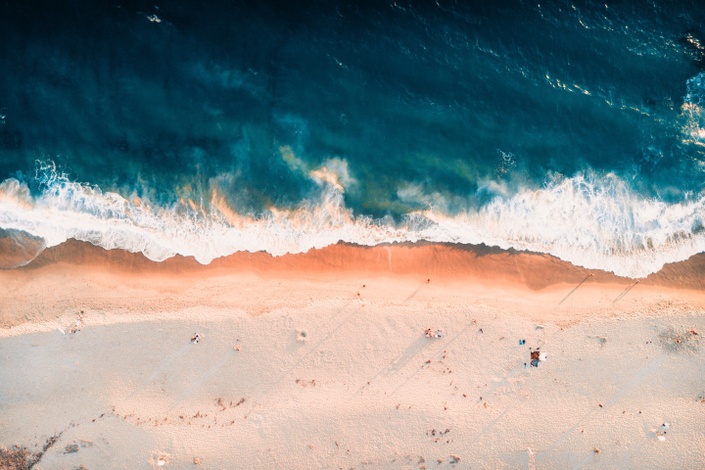 Summer 2019: Spanish Lessons
Fun Weekly Immersion Spanish Lessons for Children in the Boulder Colorado Area
Be ready to have fun.
Ms Denise keeps everyone moving and going so that students & their caregivers are constantly stimulated and challenged while having a good time! Students always are fully immersed in the target language doing activities that are age appropriate and engaging (games, songs, crafts, snacks is all included).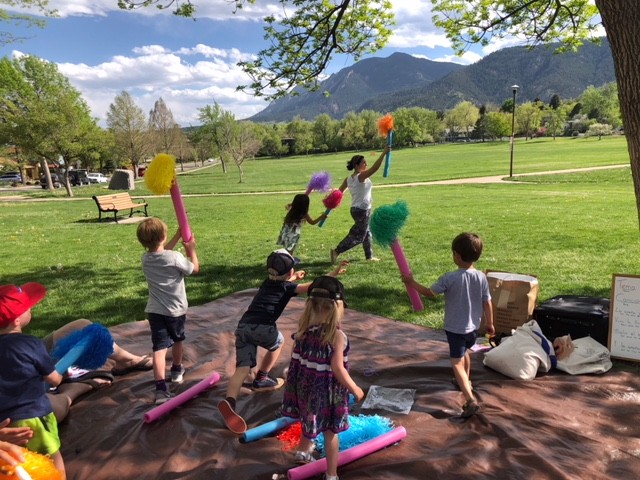 Every week, participants are provided with fun activities where they are encouraged to use the target language and learn naturally.

Every week, we go over meaningful vocabulary, fun songs, and useful chants in the target language.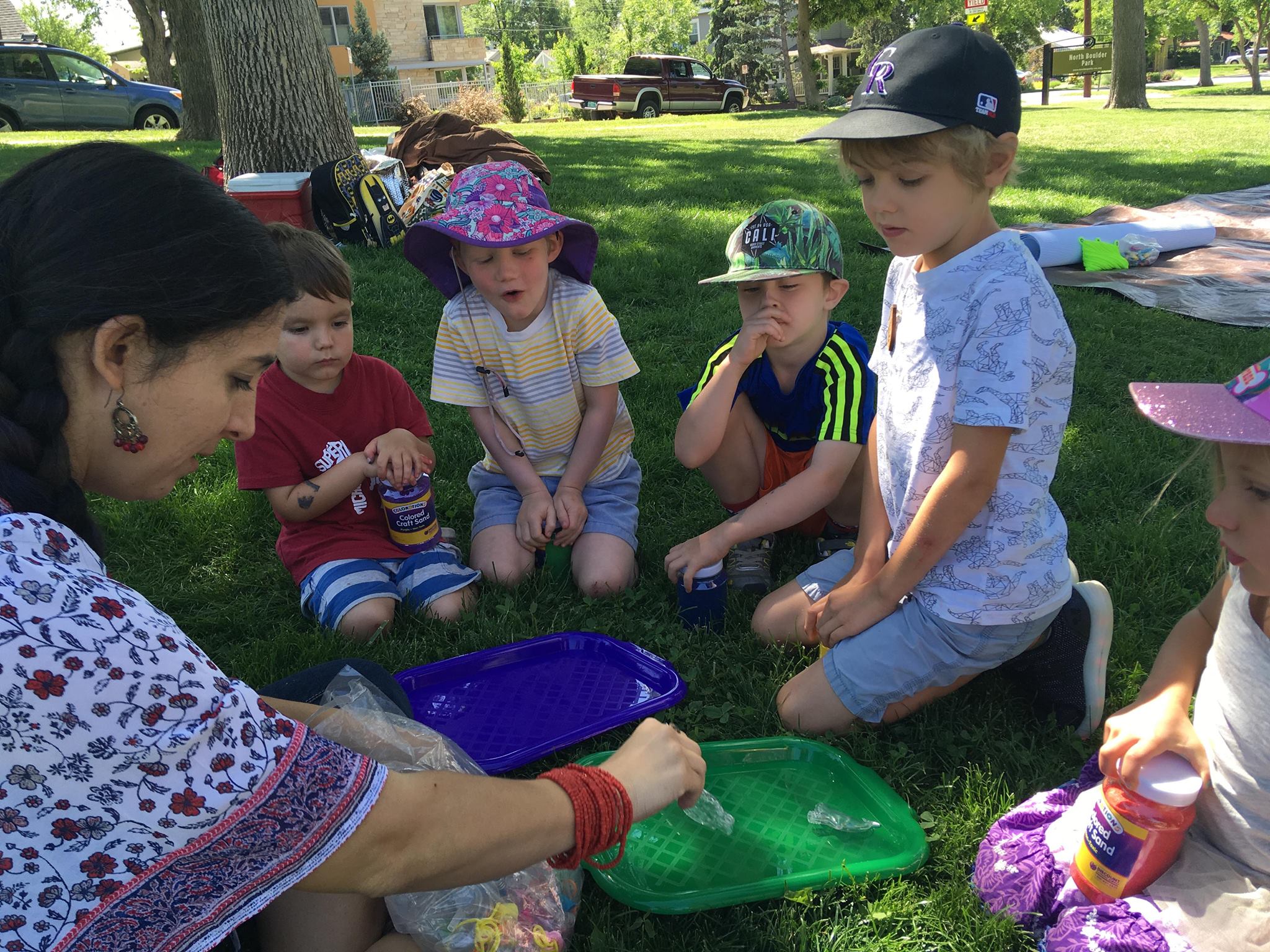 Small class size & personalized learning
In order to continue to offer high quality programs, our class size does not exceed 8-10 students per program.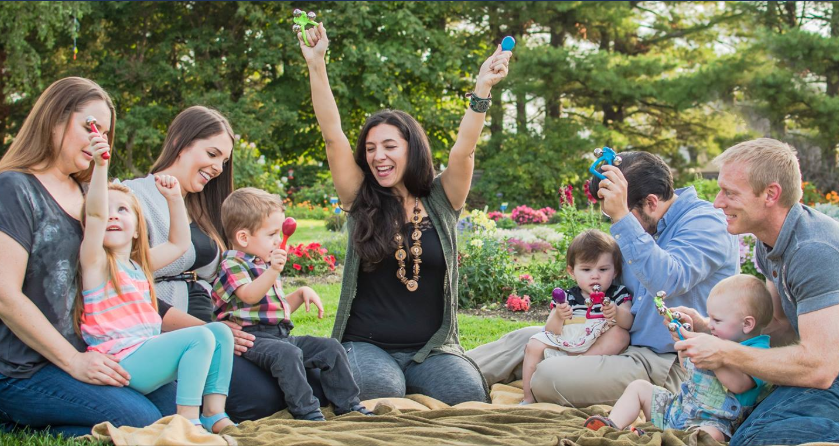 Spanish Programs for children of all ages! ~ Summer 2019
This Summer, Ms Denise will offer 45 minutes Spanish classes for the entire family (0-10 years old) and 3-hour Spanish programs. No matter what you select, your child will be immersed in the foreign language having a blast!
All programs include many age appropriate activities, a craft, and a snack that relates to the main goal of the lesson.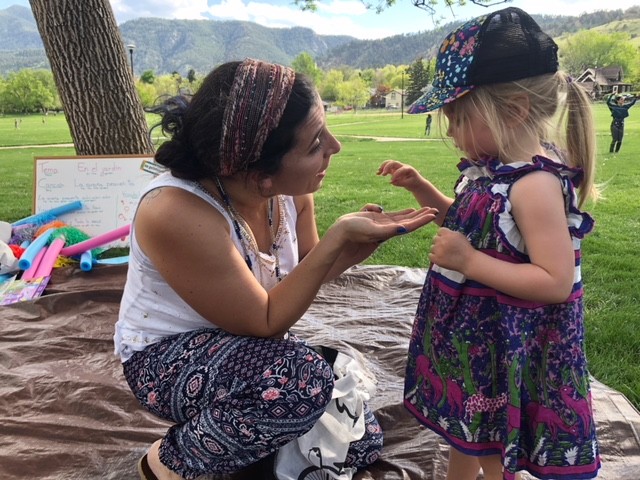 45 minute Spanish class ~ Schedule
Spanish (0-5 yo) ~ Tuesdays 10:30 - 11:15 pm, 6/4 - 7/16 (6 weeks, no class 7/2), Louisville
Spanish (4-9 yo) ~ Tuesdays 11:45 - 12:30 pm, 6/11 - 7/16 (5 weeks, no class 6/4 & 7/2), Louisville
Spanish (0-5 yo) ~ Tuesdays 4:00 - 4:45 pm, 6/4 - 7/16 (6 weeks, no class 7/2), Boulder
Spanish (4-9 yo) ~ Tuesdays 5:00 - 5:45 pm, 6/4 - 7/16 (6 weeks, no class 7/2), Boulder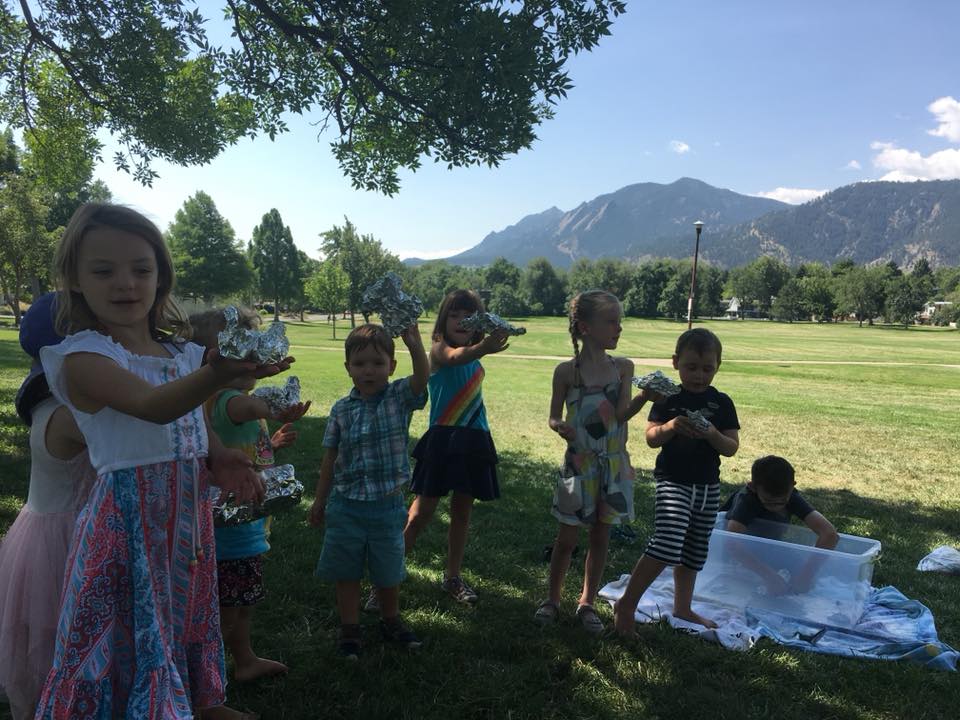 3 hour Spanish programs ~ Schedule
These programs are offered to children ages 4 - 9 yrs old.
Your Instructor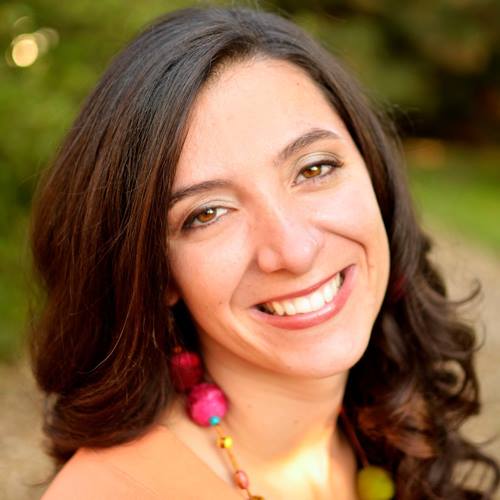 I am a devoted mother of two and a passionate educator and entrepreneur who specializes in early childhood and elementary foreign language education. Most importantly, I just love what I do. Being an early childhood foreign language instructor and a business owner is one of the most rewarding things I have ever done, other than being a mother… luckily for me, I happen to be both!

I was born in Chile and moved to the United States during my senior year of High School. I attended Bradley University and focused my studies on early childhood education, cognitive and social psychology, child brain development, and art.

I realized that by combining my love for nurturing children with my passion for learning about new cultures, I could reach students in a way that went above and beyond ordinary language learning.

For the last 16 years I have owned, directed, and taught at Lingua Garden where I offer foreign language lessons (on-line classes and local families in Boulder, CO) to children and adults. I have dedicated my time to teaching Spanish & French, creating new and exciting foreign language curricula, training new teachers, developing foreign language educational software, and most importantly, spending quality time with my family.

Currently, I devote my time to develop engaging curriculum, teach online lessons to children from all over the country, teach local private/small group lessons, and lead and facilitate conferences for Early Childhood Educators.
Frequently Asked Questions
Do you offer year round programs?
Yes, I offer Winter, Spring, Summer, & Fall classes.
How much does it cost?
It depends on the program & the length of the session. Contact Ms Denise at
[email protected]
for more updated information.
I would like to register my child to participate in your Spanish programs. What should I do now?
Go ahead and fill the registration form. Here is the link: https://forms.gle/Jvziyq4vN1ytmcew5 Ms Denise will send you an email confirmation after she receives registration form for your family.